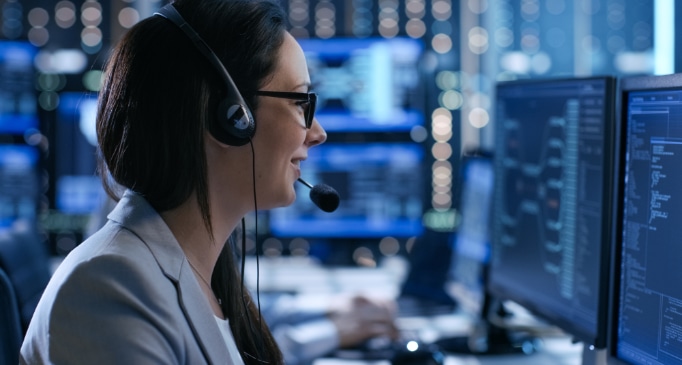 What To Know About Monitored Vs. Unmonitored Security Systems In Concord
You realize you need to protect your home. Beyond everything else, it's the place where your family lives and is where you have all of your belongings. But what kind of home defense is best? Determining if you should utilize 24-hour monitoring is one of the leading decisions you must make. Explore the benefits and downsides of monitored vs. unmonitored security systems in Concord and get a better idea of what's best for you.
Differences Between Monitored Vs. Unmonitored Home Security Systems
When you select round-the-clock monitoring, your home security system connects to a professional monitoring organization that is set to provide help at any moment. When a door sensor activates or a smoke detector begins beeping, your monitoring specialists receive an alert instantly. They quickly take action to verify the alarm and contact the appropriate emergency professionals.
On the contrary, an unmonitored system doesn't include professional backup. You can consider this to be self-monitoring, meaning that if your system is tripped, you must respond to get it resolved. This option is the cheaper solution, but it also impacts your peace of mind.
Advantages And Drawbacks Of A Monitored Security System In Concord
Here's a short breakdown of the pros and cons of a monitored security system.
Pros Of Monitored Systems
Elevated security: Having 24-hour support in place is always a good choice. If you are on vacation, sleeping, or don't have your cell phone, your property and its occupants will still be protected.
Faster response: Monitoring specialists are always standing by to help. They'll react faster to emergencies than you can on your own.
Insurance discounts: Monitored home security systems could entitle you to a homeowners insurance reduction.
Top-of-the-line components and flawless integration: By getting equipment, installation, and monitoring from a respected home security provider, you will enjoy a cohesive system with sensors and alarms that may be of a higher quality than what you will find independently.
Cons Of A Monitored System
Expense: You will pay a monthly fee for monitoring.
Usually required to use professional installation: Numerous individuals would prefer to have work done by qualified experts, but some DIYers might want to handle it on their own.
Required to sign a contract: You will generally need to sign a contract as part of your package. This is likely to be agreeable for many as home security is a benefit you will want long term.
Advantages And Drawbacks Of An Unmonitored Security System In Concord
Here's a brief rundown of the benefits and downsides of an unmonitored security system.
Advantages Of An Unmonitored System
Cost: You won't incur a monitoring charge.
Install yourself: Some may consider this a benefit as they can install the system themselves and avoid an extra fee. Other residents might wish to use a professional.
Greater Flexibility: You can integrate components when you desire - and from any manufacturer. Taking that into account, you may find assembling into a cohesive system more complex.
Control: You won't have anyone else monitoring your system. If something happens, you're in control of getting help.
Cons Of An Unmonitored System
No backup: What happens when you've misplaced your cell phone and don't receive a security warning? This situation equates to additional stress and lower your peace of mind.
Demands your full attention: Since you are the only one in charge, you must never stray too far from your home security app.
Installation is on your own: If you require a helping hand during the install, you may have to pay for a separate contractor. The installation process is also likely to take much longer.
Stay Protected With a Monitored Home Security System In Concord
Get the 24/7 support you deserve with a monitored home security system in Concord from Secure24 Alarm Systems. We're sure you'll agree that a cohesive, monitored home defense system is the right solution for your family. Contact (603) 945-0837 today to get started.