Window And Door Alarm Sensors In Concord
As you may already realize, the likeliest places for home intrusions are your main entrance and ground-floor windows. Knowing this fact, it isn't a shock that door and window alarm sensors continue to be vital devices for home security packages in Concord. Even though the technology has been around for generations, you might be amazed at what current sensors have the ability to do.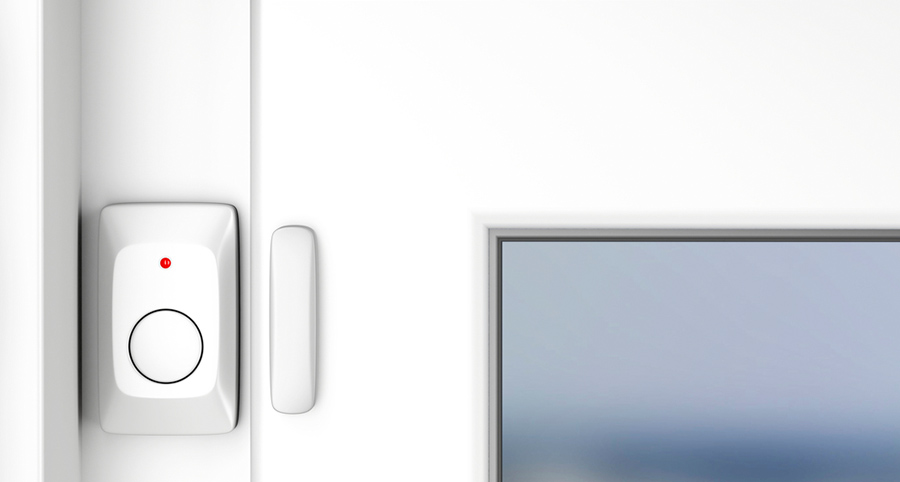 How Can Window and Door Sensors Safeguard Your Property?
You'll be glad to know that window and door sensors are included in every ADT package, regardless of whether you're getting a straightforward, simple configuration or the most state-of-the-art system with surveillance and automation. Installation is also part of the agreement so you won't have to lift a finger, and you won't need to stress about your equipment being positioned correctly.
The foundation of your door and window alarm sensors is a basic, yet functional two-piece magnetic contact. One part is fastened to the adjacent frame, and the other is mounted right to the door or window. You close your door or window and the contacts connect together seamlessly. When your security is activated and an entrance is forced open, the contacts move apart and the alarm is triggered. But you should know, these advanced devices have the ability to do much more than simply trigger your alarm.
Features Of ADT Door And Window Alarm Sensors In Concord
On the frontline of your home defense, window and door alarm sensors provide a range of advantages, including the following:
Set off the siren: These components trip your high-decibel alarm whenever a window or door is opened with the system armed.
Immediate notifications: Want to know what's occuring at your property when you're away? You can obtain automatic updates straight to your mobile device whenever a device is tripped.
24-7 monitoring: Not only will you be notified, your dedicated monitoring professionals will get a warning too. Your property will be defended, no matter whether you're on site or not.
Home automation integration: Customize your security components to work together. You may have your lights turn on or direct a camera to start recording when an entry point sensor is tripped. Not only will your alarm go off, you'll have the opportunity to catch sight of who activated the sensor in the first place.
Appealing design: You'll hardly know the sensors are even there. They have a slim design that complements any style of home. You can even get fully recessed sensors that are concealed from view.
Choice of connectivity: Choose from wireless or wired devices contingent on the kind of installation that works best for you. Either way, your home will be more secure.
More functional than previous versions, door and window sensors in Concord are able to be skillfully integrated into your whole home security installation.
Design Your Own Home Security System In Concord
Are you interested in having versatile door and window alarm sensors in Concord that boost your security and connect straight to your home's automation? That is exactly what you will find when you turn to your local ADT dealers at Secure24 Alarm Systems. If you're ready to get an idea of what we are able to do for you, dial (603) 945-0837 or fill out the form on this page.