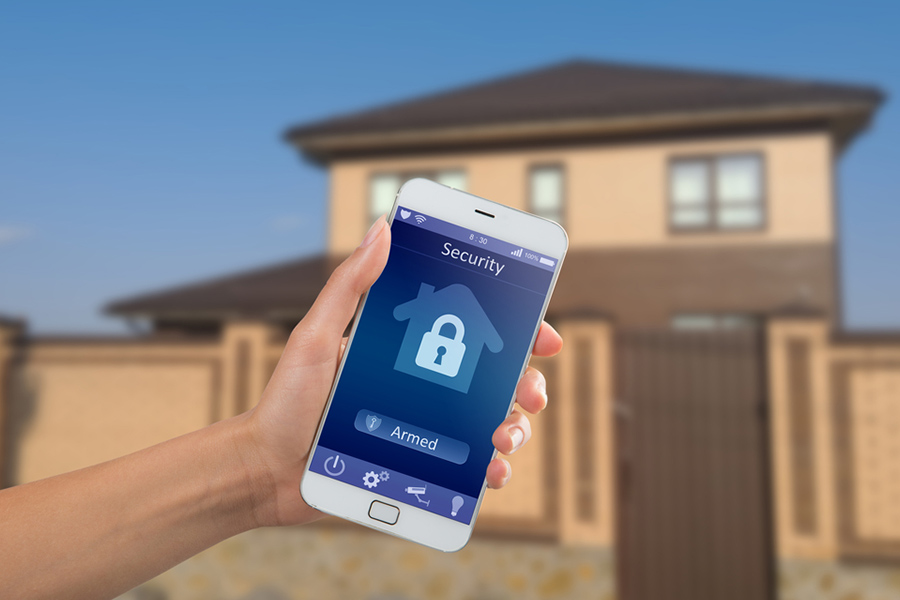 How To Protect Your Home From Burglary In Concord
Disaster from trained prowlers or opportunistic vandals may transpire any time, day or night. The best method to protect your home in Concord is to be proactive in your approach. But unless you want to stay at your residence and on guard around-the-clock, you would be wise to invest in an alternative like a state-of-the-art security system. After all, the more safety measures you put in place, the better your chances of discouraging prospective intruders.
Design A Concord Alarm System For Your Needs
Stop providing intruders the opportunity to make you their next victim. A monitored and customized alarm system offers the proper equipment and resources to protect your Concord home from burglary. Although, not all installations offer the same benefits. Homeowners are encouraged to seek out a home defense package that can be configured to suit their specific expectations.
Wireless Security Cameras Capture Video Recordings If An Intruder Is On Your Property
A burglar invades your home through standard access points - lower-level windows, garages, and exterior doors. Cameras mounted in these important locations work as a physical reminder to a would-be intruder that you are watching. Many thieves don't even make an effort to break into a residence with camera surveillance, as recordings can be kept in the cloud. Additionally, to help prevent break-ins, program smart lighting to activate in the event your camera senses suspicious actions.
Smart Locks Are A Smart Choice to Defend Your Residence
To protect your home from burglary in Concord, a well-built front entry with an effective locking system is paramount. An exterior-facing door with smart locks offers a greater degree of security. With a touch of a button, you can operate the locks on your entrances even if you are off site. If you ever forget to lock your primary entry, you can use your handy security app and lock it from there. Or, better yet, set your smart locks to self-activate shortly after you close the door.
Automation Is Much More Than Just A Fun Trick
There's a whole lot you can do with home automation equipment that provides protection from burglary in Concord. For instance, you can program an "out of the house" scene that ensures your garage is secure, the smart locks activate, the comfort levels are adjusted, and your home's alarm is switched on. Then program your residence to open up as you come home: automatically lighting the interior lights, increasing the temperature, disarming the alarm, and more.
Make The Most Of Your Interior And Exterior Lights
Criminals always prefer to be obscured in the dark, so bring that burglar into view. Turn on your primary entrance lights and incorporate motion-sensitive options in the surrounding areas of your home. A burst of bright light will illuminate the burglar, while also notifying neighbors to abnormal activity. Your smart lights can be connected to your surveillance system or programmed to come on a particular time to make it look like you're on site.
Protect Your Home From Burglary In Concord With An Expertly Designed Plan
The best defense for your Concord home is only a phone call away. From video surveillance to a comprehensive home automation system, have a security professional design a customized package ideal for your residence. Fill out the form below or contact us at (603) 945-0837 to talk about the possibilities we have for your home.